WHICH BLANKET IS GOOD FOR YOU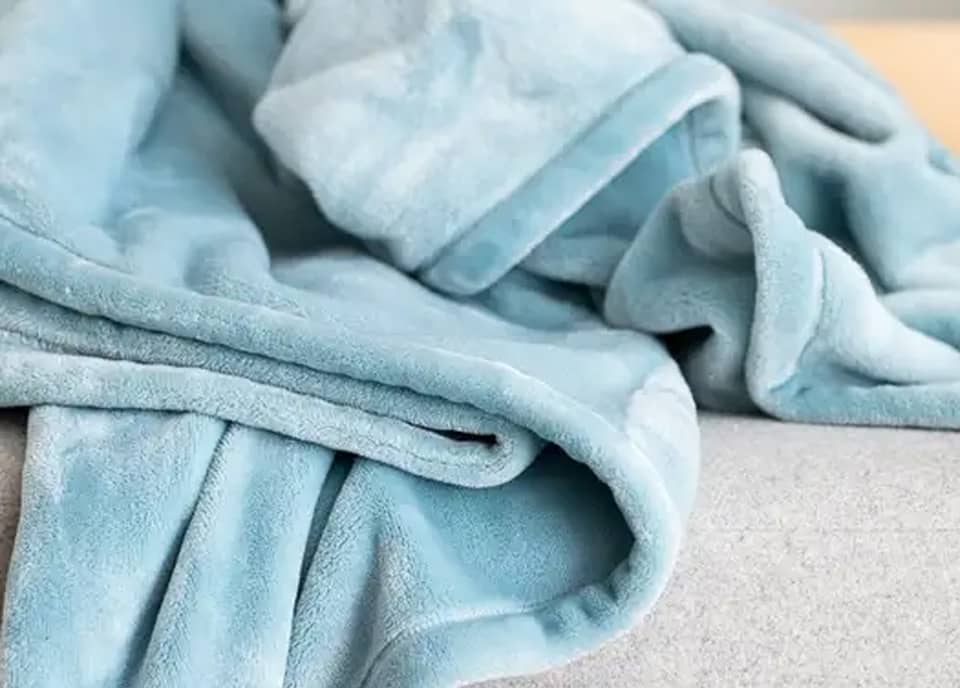 Whether as a simple bedspread for the sofa or bed or as a fluffy favorite piece for cozy hours: Wool

 

blankets
 

ensure warmth and comfort in your home.
Blankets Material: thick or thin?
Thick blankets made of pure wool keep you warm in autumn and winter. The animal fibers are dirt-repellent and have a temperature-regulating effect. New wool from sheep is inexpensive, fine merino wool has an even texture. Lambs wool blankets are particularly cuddly and soft, while fine cashmere offers the highest quality . In summer, on the other hand, light cotton duvets are popular, because as a natural plant fiber, cotton is a great alternative for people who are allergic to animal hair and is just as breathable as wool, as well as being very hard-wearing and therefore long-lasting. Synthetic fibers such as polyester are particularly easy to care for and durable. 
Blankets Dimensions: large or small?
The standard size for wool blankets in the classic rectangular format is 150 x 200 cm. This means that the blankets are big enough to wrap you up and keep you warm from head to toe. Narrower and shorter variants of 130 x 170 cm or 130 x 180 cm correspond to the traditional shape of a plaid, i.e. a thin blanket. They are wrapped loosely around the neck and shoulders as a light shawl - like a blanket with airy sleeves to put on.
Colors: plain or patterned?
Plain wool blankets in grey, white or beige bring an elegant touch to the room and are otherwise unobtrusive. The look of ceilings in bright colors and with colorful patterns is more striking. For children it can be more playful with stars or small hearts. Do you like variety? Then you will enjoy reversible blankets where the front looks completely different from the back.
Edges: smooth or fringed?
Blankets that have decorative fringes on the short outer sides look particularly homely . Plaids made of pure wool serve as a model for the rustic look. If you prefer it straight, you can choose a model with fringed edges. The smooth hem ensures a neat overall impression.
Which blanket suits my interior?
For the country style
The down-to-earth country house style is characterized by solid wood furniture and warm earth tones such as beige or ocher yellow. In combination with a coarsely knitted wool blanket, a nostalgic wing chair looks even more inviting. A fringed plaid with red and brown checks in the typical Scottish look goes well with the cozy atmosphere .
For the classic style
Do you live in a classically furnished apartment with neutral colors and light wood furniture? A mottled gray cuddly blanket blends in nicely with the overall picture and, with its soft wool quality, emphasizes your soft spot for natural materials. Structured blankets with an elegant waffle look in soft cream tones also look timeless .
For the modern style
With the modern style of living, clear lines, cool colors and light-dark contrasts are in the foreground. You can round off your preference for geometric structures with a noble cashmere blanket with black and white wavy lines. Smooth, colorful wool blankets, for example in extravagant green or daring pink, are ideal for spicing up a clean leather sofa. The chosen shade should match the curtains and cushions .
For the elegant style
If elegance characterizes your interior from the entrance to the living room and bedroom, you should also choose your blanket to match: Instead of bright colors, muted tones such as grey, white or black suit your home. You should also be cautious when it comes to patterns: Plain or coarsely checked wool blankets look elegant - just like special materials such as alpaca wool.
11 tips for caring for a wool blanket
Wash your new rug before using it for the first time to flush out chemical dye residue.
Air your blanket regularly to avoid unpleasant odors.
You can free your ceiling from dust by shaking it vigorously outdoors.
Blankets made of cotton or a mixture of synthetic fibers can be washed at 30 °C on a gentle cycle.
You should wash pure wool blankets with a special wool detergent or mild baby shampoo at a maximum of 30 °C in the wool washing program- or in the delicates cycle.
Avoid fabric softeners and optical brighteners so that the wool fibers retain their absorbency.
Lay the quilt on a drying rack in the shade to dry, as the sun will fade the colors.
Warm air can dry out the blanket, so get away from the heater! Occasionally hang in the bathroom to freshen up.
You can remove fluff and knots with a special wool knife– or with scissors and a disposable razor.
Then brush the wool blanket with a soft clothes brush so that it becomes nice and fluffy again.
You dispose of old and unusable wool blankets with the residual waste.
We ship to Lahore Karachi Islamabad Rawalpindi, Faisalabad, Multan, Gujranwala, Gujrat, Sialkot, Sahiwal, Bahawalpur. and all other cities of Pakistan.