HOW TO DO THE KITCHEN DECORATION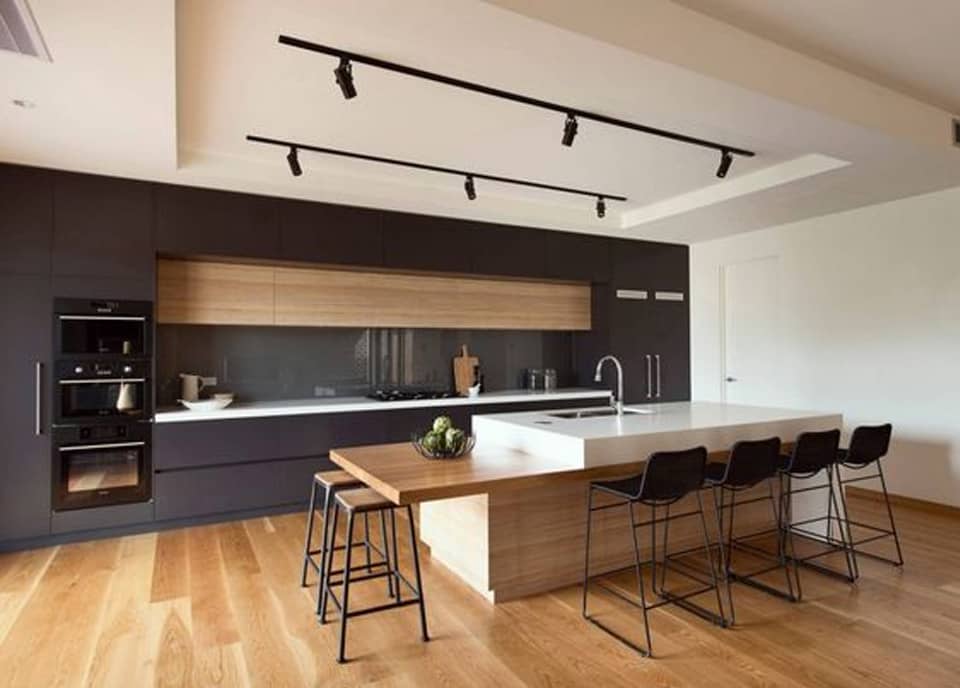 How to do kitchen decor in Pakistan
Your kitchen is the focal point of your home, but you've been wanting to change something for a while. Unfortunately, you don't have the time and money for a complete renovation. You therefore decide to simply change the room with new kitchen decorations . You hang a three-part picture on the free wall space above the table, a small collection of plants adorns the windowsill from today and your cookbooks end up in a beautiful storage box. In this guide, we will show you how you can decorate your kitchen.
Kitchen decoration: small changes with a big impact
If the kitchen is also a central place in your apartment, it is all the more important that you feel comfortable in it. Kitchen decorations are a quick and easy way to give your cooking area a new look. Even small changes such as pictures, clocks or plants ensure a new and fresh appearance. You don't need a lot of space for this either: Individual decorative objects distributed in the room can already have a great effect - and without you having to dig deep into your pocket. Let your creativity flow!
Pretty everyday helpers: These accessories beautify your kitchen
Whether it's storage options, practical kitchen helpers or simply pretty decorative objects - you can always redesign your kitchen with small changes, according to your taste and needs.
retentions
A well stocked kitchen is important when it comes to cooking and baking. Practical storage options such as baskets and boxes not only ensure that cooking and baking ingredients have their place, but also create a sense of calm. For example, you can store your cookbooks in a spacious box or present your wine collection in an elegantly designed wine bottle holder .
clocks and wall decorations
A clock is a must in the kitchen in particular: you can use it to easily keep an eye on the cooking or baking times. But other wall decorations such as pictures, mirrors or matching kitchen wallpaper will also make your cooking area more homely. How about some vegetables or fruits for inspiration on the walls?
plants and vases
Plants also create a relaxed and homely atmosphere in the kitchen. So why not benefit from it right away at breakfast? Artificial plants offer the advantage that they often look confusingly similar to real plants, but are very easy to care for. All you have to do is dust them off regularly. Flowers look even more beautiful in a decorative vase or planter.
Table Runners
Table runners can add the beauty to the dinning tables in the kitchen so you should consider to decorate the kitchen dinning table with beautiful and stylish table runners.
kitchen accessories
Functionality meets beautiful design: This is the special feature of classic kitchen accessories, which are required for cooking and baking, for example. This can be a spice rack, a large cutting board, a clear knife block or a practical kitchen scale .
Decorate the kitchen: ideas for your furnishing style
Good taste is not only required when cooking and baking - you can also underline your personal style of living with the right kitchen decoration. Here are some decorating ideas for your cooking area.
Classic living style
A classically furnished kitchen thrives on calm colors such as white, gray or beige. To emphasize the ambience of the reduced furnishings, simple white storage boxes are suitable, which hide smaller cooking and baking accessories and ingredients and thus ensure order. Ornate picture frames that contain timeless motifs such as black-and-white photos go well with this.
Modern décor
In the modern furnishing style, the kitchen features puristic furniture with high-gloss fronts and restrained colors such as black and white. Combine kitchen decoration with metal elements for the straight and clean style - for example a wall clock with a digital face. A glass table with black leather chairs with stainless steel feet completes the modern living style.
country style
If your kitchen is furnished in a country house style, it looks very cozy with its wooden fronts in a coffered look and mosaic tiles behind the worktop. To underline the rustic style, you can store your kitchen items in small wooden boxes . A mural with a floral motif also has a calming effect and goes well with the romantic country house look.
Matching colors for your kitchen decoration
A plain white kitchen may appear very clean and tidy, but it can also quickly become boring. This can be changed with matching kitchen decorations in bold colours. If you color coordinate all your kitchen utensils and accessories, the cooking area looks particularly harmonious. The following overview shows how different colors can work.
Blue has a calming effect and is popular with both genders.
Red is a nice contrasting color in combination with white and stands out great.
Green kitchen decoration looks fresh and can be implemented particularly well with plants and flowers.
Yellow shines particularly brightly and immediately catches the eye. The bright color shines like the sun and puts you in a good mood in the kitchen.
We ship to Lahore Karachi Islamabad Rawalpindi, Faisalabad, Multan, Gujranwala, Gujrat, Sialkot, Sahiwal, Bahawalpur. and all other cities of Pakistan..
Conclusion: Kitchen decoration enhances your cooking area
The cooking area is increasingly becoming the focal point of your home. With the right accessories, you can decorate your kitchen and give it a new look with ease. Read here again the important information about the topic of kitchen decoration summarized:
Classic kitchen accessories such as knife blocks, cutting boards and kitchen scales combine design with functionality.
You can store various kitchen gadgets, ingredients and other utensils in boxes and baskets. This is how you create order and overview.
Decorate monotonous kitchen walls with matching wall decorations such as clocks and pictures.
Plants and flowers ensure freshness and bring a piece of nature into your kitchen. They come into their own in beautiful vases and planters.