HOW TO FIND THE CURTAINS FABRICS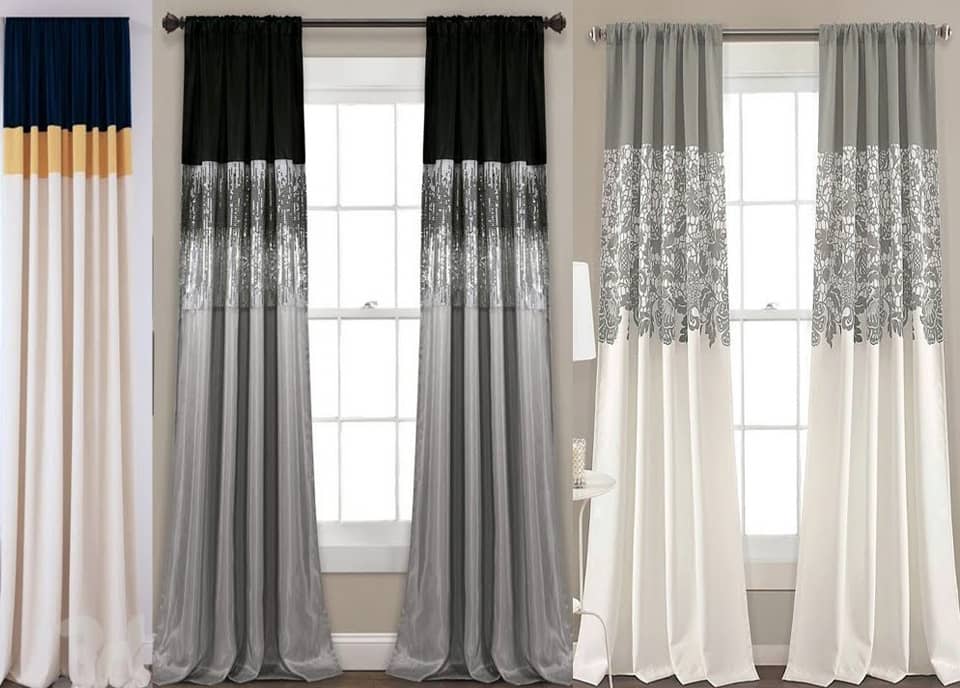 The beautiful thatched cottage has always been your dream and now it is finally yours. But when you move in and hold the curtains you brought with you to the windows, you notice that they don't fit: the windows are not standard dimensions. Even tailor-made curtains should solve the problem and so you are now looking for beautiful curtain fabrics . You can read here what you should consider when making your selection.
Curtains according to your taste
Curtain fabrics are sold by the meter, from which you can sew curtains in the required dimensions yourself or have them made. This is useful, for example, for windows that do not have standard dimensions, or if you have a very specific idea of ​​your new curtains . You can also use curtain fabrics to make cushion covers and sofa covers , or have them made, so that your home textiles are beautifully coordinated.
The properties of different curtain substances
Curtain fabrics have different characteristics, each with different advantages. Depending on what you want to use your curtains for, different fabrics are possible. Here is an overview:
Semi-transparent curtain fabrics for a light privacy screen
Semi-transparent fabrics offer a slight privacy screen without darkening the room. At best, the light is dimmed a little. This keeps the room nice and bright and you are still protected from prying eyes, as passers-by only see shadowy outlines.
Tip: Curtains made of semi-transparent fabric are well suited for living rooms or studies, kitchens and children's rooms.
Opaque curtain fabrics for privacy
Opaque curtain fabrics darken the room and block out looks. They are a good choice if you need curtains in the bathroom to take a shower or bath undisturbed. These fabrics are also suitable as curtains. If the sun is shining strongly, you can draw the curtains to protect your furniture from too much sunlight.
Tip: Curtains made of opaque fabrics are particularly useful on the ground floor to protect you from prying eyes.
Blackout fabrics for an undisturbed sleep
Blackout fabrics are opaque and block light well. You use them in the bedroom, children's room and guest room, often as additional curtains. With such fabrics on the windows , you can sleep longer in the summer because you won't be woken up by the sun shining into the room.
Tip: Similar to opaque curtains, blackout fabrics protect your living area or other upholstered furniture from strong sunlight.
Thermal fabrics for lower heating costs
So-called thermal fabrics have the same advantages as opaque blackout fabrics, but they also have other functions. The fabric is a cold and heat barrier, helping to save energy and therefore reduce heating and air conditioning costs. Many thermal fabrics also have a noise-insulating effect due to their thickness and weight. You can therefore attach these curtain fabrics well in the bedroom.
Tip: If you work in shifts or live on a noisy street, the slightly noise-insulating property will be of particular benefit to you.
Nine steps to the right curtain measurements
In order for your meter goods to fit, you should order them in the correct dimensions. To determine this, you can proceed as follows:
Think about whether you want your curtains to be floor-length or below or at the window sill.
Mark the spot with a pencil or removable masking tape.
Take a folding ruler and measure from the top edge of the curtain rod or rail to the mark.
Now you have the length of the curtain. Add a few centimeters to turn the hem .
Now for the width. Your curtain can end in the classic way at the window frame or go a little beyond it on the left and right. Curtains that are slightly wider make the window appear larger.
As a rule , curtains are gathered, i.e. they fall in even folds. Use a suitable folding tape that matches the fabric you have chosen.
Multiply the actual width by the gather ratio. The gathering ratio can be 2.5 cm, for example - pay attention to the information on your folding tape.
If you have a gathering tape for uneven folds instead of folding tape , multiply the width of your curtains by 2 for light folds and by 3 for dense folds.
For fabrics with a repeating pattern , also note the repeat, e. the natural waste in patterned curtains. The dimensions for the repeat, which you should take into account, are usually given for yard goods.
Seven practical tips for curtain care
To ensure that your curtains remain beautiful for a long time, you should take care of them regularly. However, the different fabrics also have different care requirements. Here we have six tips for you.
Follow the manufacturer's care instructions.
Do not remove curtains until just before washing to avoid additional creasing
You can clean curtains made of synthetic fibers such as polyester at 30 °C in the gentle cycle of your washing machine.
Fill the washing machine up to a third full.
For cotton, viscose or blended fabrics, follow the care instructions for your fabric. However, these fabrics can usually be washed at 30 to 40 °C.
Hang the curtains back on the window while they're still damp. This prevents creases.
If you wash your curtains in winter, you can counteract dry heating air and thus improve the indoor climate.
We ship to Lahore Karachi Islamabad Rawalpindi, Faisalabad, Multan, Gujranwala, Gujrat, Sialkot, Sahiwal, Bahawalpur. and all other cities of Pakistan.
Conclusion: Design rooms individually with curtain fabrics
There are different types of fabric for curtains that you can use in different ways. Make use of the properties of the substances.
Semi-transparent fabric by the meter gives you a light privacy screen without darkening the room. It is therefore well suited for living rooms such as the living room, kitchen or study.
Opaque fabrics ensure more privacy and are therefore practical, for example, as over-curtains on the ground floor.
With thermal fabrics you can shield heat or cold from outside, which saves energy and costs. In addition, the fabrics are opaque.
Blackout fabrics are the right choice for rooms where people sleep - i.e. bedrooms, children's rooms and guest rooms.