HOW TO FIND THE FEATHER PILLOWS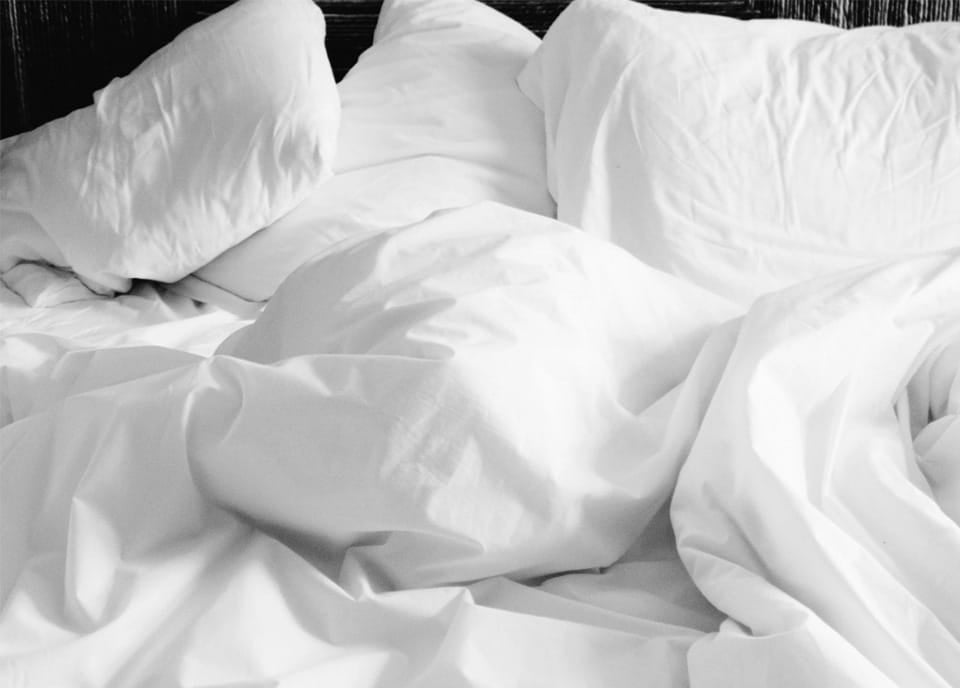 After a long and exhausting day, your comfortable bed is finally waiting for you in the evening. You cover yourself and lay your head on your new feather pillow. On the one hand, this supports your neck well, on the other hand, the soft filling feels very comfortable. Here you can find out what distinguishes a feather pillow from other pillows, which filling is suitable for whom and what you should consider when buying and caring for it:
Everything stays in shape here: the properties of feather pillows
Isn't a feather pillow the same as a down pillow ? no Feathers come from the plumage of ducks and geese and have a quill. Down, on the other hand, is found on the lower plumage of birds and looks like small tufts with long threads. In addition to the visual difference, both also have different properties. While down feels soft and fluffy and warms well, feathers are firm and robust.
If you want a supportive pillow and not a soft, yielding one, then a feather pillow is for you. It stays in shape and doesn't flatten out as much when you lie on it. Another advantage is the good temperature regulation. Moisture is absorbed and released into the air, so you don't sweat as quickly. If you like it a little cosier, then opt for a pillow with a feather-down mixture.
Tips for buying: How to find a suitable feather pillow
If you want to buy a new feather pillow, you should think about the composition of the filling and the size. There is help here.
The filling
Feather pillows are pillows that are at least 70% filled with feathers. The higher the proportion of feathers in the filling, the firmer and heavier the pillow. To make the head pad softer, many models are made from a mixture of down and feathers. The more down is added, the more cuddly it becomes and the better the pillow warms.
Tip: So-called three-chamber pillows are comfortable . The fillings are separated from each other here and thus remain firmly in place. The two outer chambers are loosely filled with feathers and partly also with down, so that they feel very soft. The inner chamber, however, only with down, so that the cervical spine is supported.
The size
Feather pillows come in different sizes. The most common is the standard format 80 x 80 cm. Not only does your head lie on the pillow, but there is also space for your neck and shoulders. Pillows measuring 40 x 80 cm are often preferred by stomach and side sleepers so that the spine is relaxed and straight during sleep. If you lie on your back, your head and neck will be supported. Popular formats for decorative cushions are 40 x 40 cm, 50 x 50 cm and 40 x 60 cm.
The reference
The pillowcase that encases the feathers and down is usually made of 100% cotton. The material can absorb and release moisture well. With an additional pillowcase , which is available in a wide variety of materials, you can protect your feather pillow from moisture, wear and tear and dirt. Most pillowcases are part of the bed linen, but you can also buy them separately. You can choose covers for decorative cushions to match your style of living.
Five care tips: How to wash your feather pillow properly
Sweat, dander, dust - it all settles on your feather pillow. Therefore, you should wash it at least once a year so that it lasts as long as possible. Please note the manufacturer's instructions. You can find more care tips here.
To prevent the feathers from collecting so much moisture, you should air it regularly and shake it up in the morning.
Wash your feather pillow on a gentle or wool cycle at a maximum temperature of 30°C and use a mild detergent.
Then squeeze the remaining water out of the pillow. You can also spin it in the washing machine again.
After cleaning, put the feather pillow in the dryer. Place a tennis ball or two in the drum so that stuck springs can be loosened again.
If you let the pillow dry on the drying rack, shake it up from time to time and leave it there until it is no longer damp.
We ship to Lahore Karachi Islamabad Rawalpindi, Faisalabad, Multan, Gujranwala, Gujrat, Sialkot, Sahiwal, Bahawalpur. and all other cities of Pakistan..
Conclusion: Feather pillows are a comfortable support for your head
In contrast to down pillows, feather pillows are firmer and more stable. The feathers stay in shape and support your head while you sleep. Important information is summarized here:
Feather pillows contain at least 70% feathers. They are often mixed with down.
The higher the proportion of feathers, the firmer the pillow, and the more down is added, the softer it becomes.
Pillows come in different sizes. With the standard size of 80 x 80 cm, there is room for the head, neck and shoulders. Pillows of 40 x 80 cm are popular with stomach and side sleepers because the spine stays straight while sleeping.
The cover fabric is usually made of 100% cotton. An additional cushion cover, which is available in different fabrics and designs, protects the feather cushion from dirt.